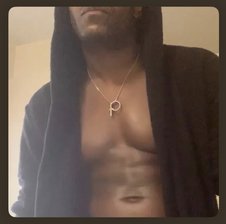 MMMFUKletsFUK
United States, Russia
Last Login:
2/7/23 2:08:09 AM
Important details of
MMMFUKletsFUK
| | |
| --- | --- |
| Sex | Male |
| Age | 36 |
| Height | 6' - 6'3" [185cm - 195cm] |
| Weight | 180 - 200 lbs [80 - 90 kg] |
| Penis | Large |
iG: mmm4evaeva

GAPPPPPING AINT ONE OF THEM ..

IM NOT INTO SEEING UR INSIDES
AND ITS A "FAD" NOW BUT LOOK AT THE WORD IT IS..LOL ITS NOT A SPECIAL TRUST ME no one really orders it but they keep serving it..lol

i came for popcorn and goobers and im about to ask for butter for my popcorn and i get raw like deep in like its surgery pass the scalpel asshole lol its ok..lol i know people in caves like it lol i cant knock ur hustle im from land of it (manhattan) get that doe yo...
other than that ..lol where was i uuum yea...

(back to live action) l like ..
Many many things that can turn me on and at the same time can turn me off .... but honestly i can get off on ones facial features the beauty alone or .alil tongue alil spit gets me like "niggas in paris" i dont know it gets me going lol. and the silhouette of a woman is like whooooa if they're standing/laying mission style..etcetc ..mmmmmfuuuk!! ok ima jerk off now this typing got me like_______......(back in a few)
IG mmm4evaeva
FROM THE DIRTY APPLE/FACT all fruit are dirty rinse it
iG mmm4evaeva

(ok im back )...lol...ummm where was i..

ooooh yea ...people biting my style with the names i choose lol its ok i am father of alot of Flux catch up i just lapped ya twice (2 LIGHT YEARS ..fukka) lol
people whom dont listen...and people on webcam acting like they aint on cam HELLO WE SEE YOU! U SCARED GET A DOG!!..pardon me the old me is still here lol super alpha but i figured being fair to all with compliments


but u FUK FACES AINT USE TO REAL NIGGA (pardon my German i mean)


GENTLMAN SH!T (NYC SH!T) I HAVE MULTIPLE PERSONALITIES PARDON ME..im also part German so any crazy its that white boy **** in me ..

i actually love it lol i make it Qrazzii /fun/Qool..i do cam too so if u see me im on my get lit jerk my dick lunch break **** lol ..

shiiiiiit communication is the key..english rules now so learn some if u wanna tell me something .

.i actually take time out now and then to type the language of the person opposite.. do the same we adults here well some are ..ok a small few..lol lets be respectful and festive ya dig..